A Pawsitively Perfect Friend - How Dogs Help Improve Our Mental Health
A Pawsitively Perfect Friend.

There is no denying that our furry friends bring us so much joy. They lighten our attitude and brighten our day.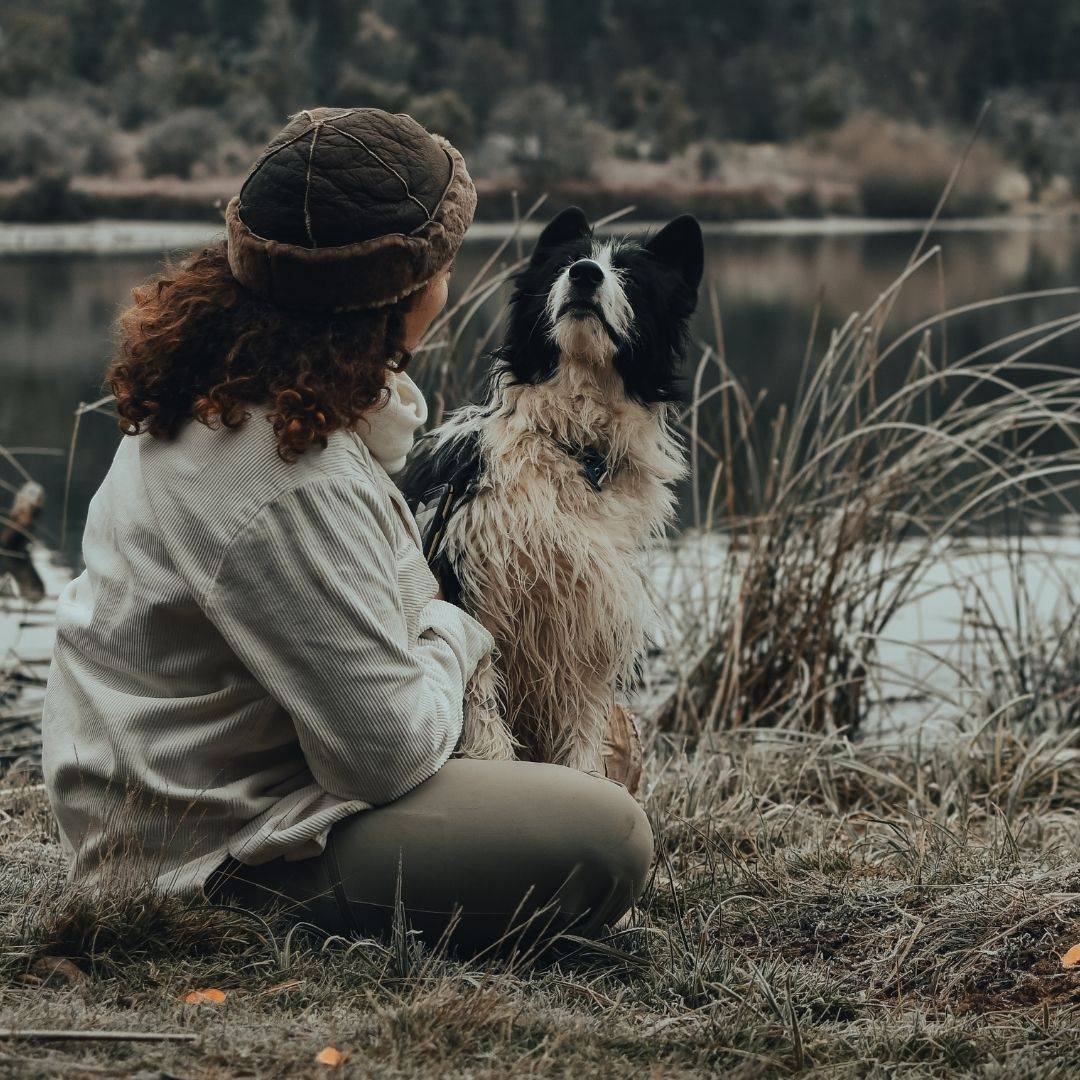 But, did you know that dogs can actually provide their owners with many other mental health benefits?
There has been some interesting research coming out in the area of mental health and pets and how they can actually improve our mental health.

A basic therapeutic effect comes from simply petting our sweet buddies. That's because of our basic human need for touch. When feeling anxious or panicked, the simple act of petting or hugging a pup can calm and soothe our minds pretty quickly. Touch helps increase oxytocin levels and reduces cortisol (the stress hormone).

Our four-legged friends can also aid in depression. Pets show us love and affection and give us someone to care for and can soothe us when we feel alone. In a recent survey by the Human-Animal Bond Research Institute, 74% of pet owners said having a pet improved their mental health.

Our pups have a need for exercise, which gives us exercise too. Those playful pups who want the ball thrown over and over again are also boosting our endorphins (the feel good hormones) while we play around with them. And, all those walks give us humans time to think, process, and cope with personal stressors, which can help with depression.

Even children can benefit mentally by owning a dog. Studies show that caring for a dog can help children grow up more active and even more secure. Move over Einstein, dogs can sharpen our thinking. A new research study out of Brock University and the University of British Columbia found that therapy dogs may be beneficial in helping motivate kids to read. And, a study from the University of California's Irvine School of Medicine found that therapy dogs may help with focus and attention in kids with ADHD.



"Big or small, old or young, our furry best friends are here for us with unconditional love and affection. I will take a snuggle with my pup any day to lift my spirits!"